we added Reddcoin to our local human2human exchange and merchant support portal
please support us and Reddcoin by listing your crypto related projects, by offering Reddcoin locally
and by listing merchants and services accepting Reddcoin and cryptocurrencies.
PROJECT INFO
local trade - merchants consulting - cryptopayment
as a base for connecting FEDERATED BLOCKCHAINS into the real WORLDS COMMUNITIES
READ THIS PRESSRELEASE TO GET THE BIGGER PICTURE:
http://bitcoingarden.tk/regionalism-ancient-form-decentralization/
When LocalBitcoins got banned in Germany,
we decided to fill that niche and successfully launched our german version for Bitcoin and Europecoin (http://bitcoin-treff.de)
The new, international portal "LOCALCRYPTO", has been further developed,
to provide additional altcoin markets and a business / merchant support center for our payment solutions,
WWW.LOCALCRYPTO.EU.ORG gives crypto minded people the ability to find out about the crypto economy around them
and to get in touch with each other, trade and to find/recrute crypto accepting merchants.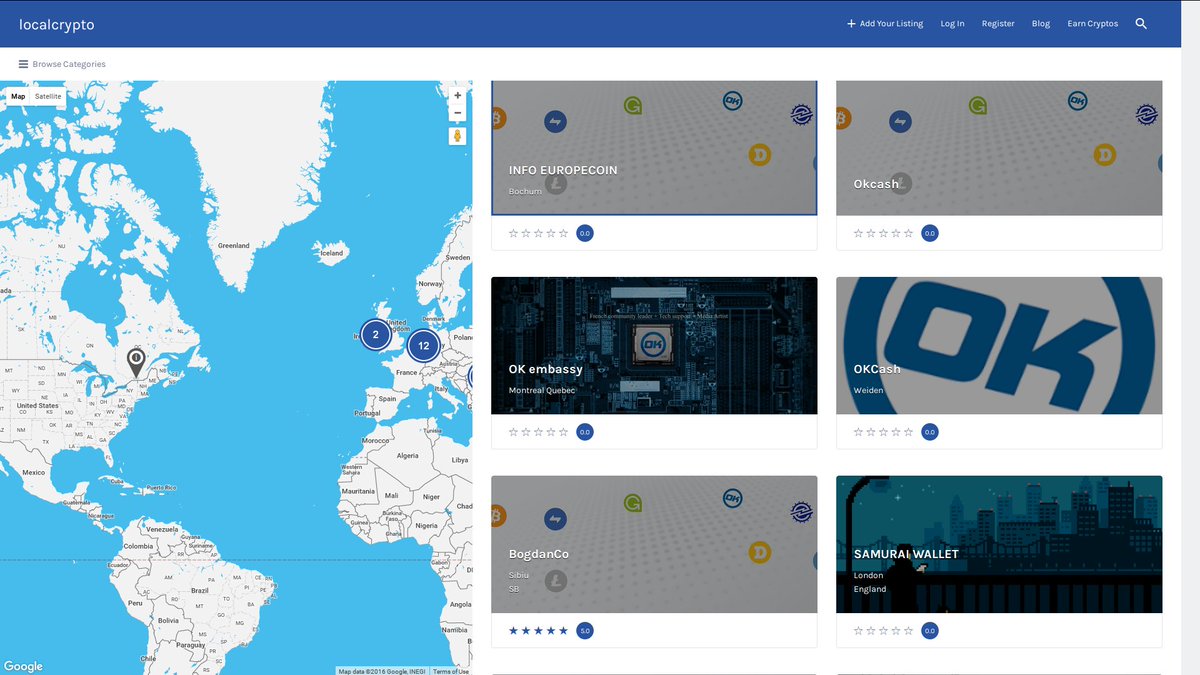 When launching our point-of-sales hardware collection (ETA three month)
(see: http://www.bitcoinsulting.eu/portfolio-bitcoinsulting-crypto-currency-decentralized-encrypted-payment),
we will start enabling everybody, to build his own business, by contsulting merchants in his area.
We will support him with an ever growing set of tools·to facilitate new adoption and to build an economy, that adapts to his region.
We are working for a long time towards these goal and are welcoming you to take part on our journey.
url: http://www.localcrypto.eu.org
here is the longer term plan
Any payment system in crypto lags the possibility of reaching out to the people.
So this portal will now build a geolocated list of local business minded people.
When our POINT-of-SALES Bitcoin / Europecoin / Altcoin Hardware Solution will be ready in three/four month,
we will have a community of people to recruit as consultant in their region, to go directly to every merchant.
this is a good read: http://www.localcrypto.eu.org/how-it-works/
Whats next:
during the next four weeks: Add business and convenience features to the portal, to keep momentum
and do plenty of explaining and marketing to fill it,
in a month: buld an paymentgateway (already in progress with gourl) which connects to Europecoin and enables cryptopaymemts via our merchants directory
in two month: build and connect a software based POINT-OF-SALE System for PDA and Tablet (already in progress) and connect to the ERC/BTC/Altcoin Gateway and our portal
in three month: alphatest federated blockchains starts
(depends a bit on the Development Teams from "Internet of Coins" progress but they are great, fast and focused)
in four/five month, first hardware prototypes should be ready and we will need another month to connect them to the FEDERATED BLOCKCHAINS ALPHANET
in six month: recruted consultants start spreading payment to the merchants across Europe and are able to earn affiliates
MORE LINKS
http://europecoin.eu.org
http://bitcoinsulting.eu
http://federatedblockchains.eu.org
http://localcrypto.eu.org
PRESS RELEASE
http://bitcoingarden.tk/regionalism-ancient-form-decentralization/
If you have any questions, ideas, suggestions, feel free to contact me.
I am monitoring Bitcointalk (name: szenekonzept)
and Twitter @europecoineuorg
You can also get in touch with me directly you will find all my details here:
http://www.szenekonzept.de/kontakt-matthias-klees
thank you for your time
Matthias and the Bitcoinsulting team